Another – 30 Day Challenge
Once again I embark on another 30 day challenge.
I am excited. No really I am very excited. I love 30 day challenges. I find that joining a 30 day challenge, (no matter what topic) puts constraints on time. I do not procrastinate, I do not ummm and arrrr. I stop thinking about it and borrowing the famous quote from Nike – "Just do it".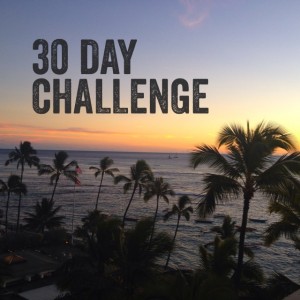 Time constraints help achieve results.
Here is what I found with time constraints. When time constraints are in place I don't have the luxury of wasting time. Time is not my enemy. Instead  time becomes my friend, my guide, my compadre . Time is not forgiving; I can't go back and start the clock. You get my drift – right. I  hustle. I go into hustlization mode.
And I hustle with laser focus.  Time is now my partner in my 30 day challenge.
Moving on – 30 day challenges give me structure. There are key elements that I need to aim for every day, every hour and so on. Bringing the partnership with time to full circle in completing a 30 day challenge. For example: 24 hours in a day, so how do we allocate.
The very first step I do is write down my MUST do's, next  open my calander and start planning.
[Tip] – I use my gmail calendar as I end up getting alerts sent to me and that acts as my timer on my iphone.
Here is a snapshot of my daily alerts.
I wake up about 7am
I then spend about 10 minutes going through emails, facebook msg etc,
7.45am brew bulletproof coffee
8am prepare for on ramp – (I learnt this from Eben Pagan)
8.30am work tasks
9.30am workout at outdoor gym
10am get back on to on ramp
11am work tasks
12am – break for lunch – if I am fasting I prepare tea or coffee and get my husbands lunch ready
1pm get back on work on ramp, 2pm this is when I mostly do any research, odd tasks, replying to tier 2 and 3 emails, messages. [Tasks that are not directly associated directly with income]
Then at 4pm I focus on regrouping my mind and take some time off. I read or mindmap, research a topic or do something fun like swim in the beautiful blue waters of Hawaii.
Come 6pm, I cook for either both my husband and I or if I am fasting I cook for my husband only and with the extra time I have I prepare for the following day.
By 7.30pm I finish any house tasks that I have ie. Laundry, cleaning and so forth.
By 8.30pm I am ready to rest. I will either read a little or watch documentaries or catch up on T.V. cooking shows.
By 10pm lights out.
That's the day in a snapshot. This new weight loss challenge gives me more structure which lends to laser focused vision.
Let me tell you a little about it.
This month I am participating in a weight loss challenge. Lead by Dr Sara Solomon via DietBet. What a terrific concept DietBet is. If you haven't heard about it or seen it yet, here is a link to the challenge. http://t.co/5f0cbUPbDu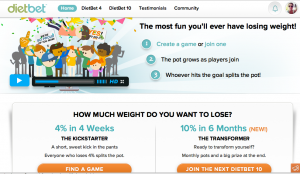 The concept is very simple. Lose 4% of your body weight in 30 days. Sounds too easy? It is when you're following Dr Sara Solomons Fasting Protocol.
For more information on her Fasting Protocols visit her website at http://www.drsarasolomon.com/.
The second part of DietBet that is ultra cool, is you get to win a share of the $$$ from the pot when you complete your weight loss of 4% within the 30 days.
It's an extra bonus and a really big motivator, wouldn't you agree?
Currently I am on day 7 of the challenge and I am travelling along nicely. In my humble opinion I believe that 30 day challenges work for me because of the constraints placed as discussed earlier. The biggest challenge I face is when I am preparing dinner for my husband that I do NOT taste it. I will have to trust my sense of smell to help me with creating tasty dishes for him.
I was going to incorporate a 30 day Bikram challenge within this challenge, however, it may be a little much right now. I can always do it next month. One 30 day challenge at a time I think.
Tell me do you also take on 30 day challenges?